We promote the use of local wood
Our corporate philosophy is Sustainability and New Technologies

Beech
Green wealth from our mountains
Common beech (Fagus sylvatica L.) is a deciduous tree, native to Europe. It is most widespread in Central and Western Europe, altought it can be found in Eastern and Nothern Europe, too. Commmon beech grows in every region of Italy at different altitudes. In Piedmont, it can be mainly found in the valleys of the Alps. In our region, beechwood is the most widely spread kind of wood (about 100.000 hectares - 20% of the whole regional forest area). Beech timber is here traditionally used as fuel. In our land beechwood is currently expanding.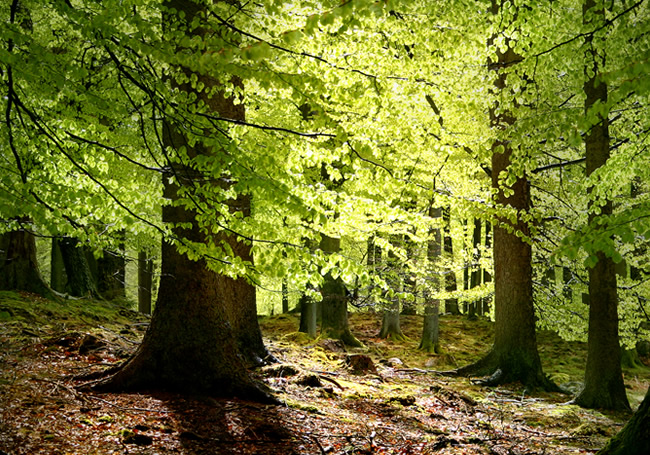 Technical info and uses
Appearance: beech wood is cream-white to pale pink, without distinct sapwood. Grain is straight.
Durability (fungi): non-durable wood (class 5)
Durability (insects): Cerambycidae ssp. = susceptible; Anobiidae ssp. = susceptible; Lyctidae ssp. = durable; Termites spp. = susceptible
Hardness (Brinell): medium to high (~34 N/mm²)
Average dry weight: high (~750 kg/m³)
Volumetric shrinkage: high
Mechanical properties: medium resistance to axial compression (~60 N/mm²); medium resistance to bending (~120 N/mm²); medium to high elastic modulus (~14500 N/mm²)
Workability: easy to work. Machines, glues, turns and finishes well.
Common uses: common beech is mainly used to build internal pruducts: joinery --furniture (as solid wood, plywood, or chipboard), parquet floors, kitchen utensils, wooden toys. Beech timber can't be used as a structural material due to its mechanical properties. It is a high-grade heating fuel with a high calorific value.
This site uses cookies. By continuing to browse the site, you are agreeing to our use of cookies. privacy policyOK