We promote the use of local wood
Our corporate philosophy is Sustainability and New Technologies

Poplar
An ecological and easily accessible resource
Poplar is a genus of deciduous flowering plants common in Europe. Among the many species belonging to this genus, we remark the presence of black poplar hybrids (Populus nigra, L), which is the one that we use. Black poplar has a distribution area throughout Europe. It can also be found in Northern Africa and Central and Western Asia. It's common in every Italian region. In Piedmont, black poplar spontaneously grows along riversides, in lowland areas and in hilly areas. In Piedmont, poplar have been cultivated since ancient times: there are about 11.000 hectars of land used for poplar growing.
Why we value poplar
Poplar timber is cheap and easy to work. Poplar growing is traditional in our region. Poplar timber has always been used to produce furniture that less wealthy people could afford. Poplar timber is appreciated for its aesthetic features: it has beutiful wood grain and it's light in colour. For such reason, it does not become really darker after thermal treatment.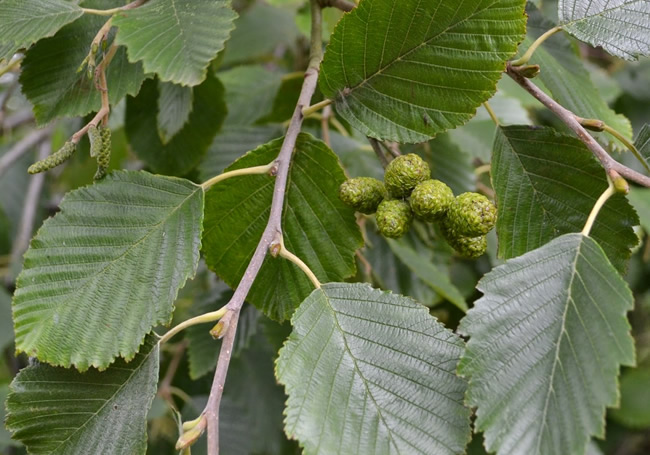 Technical info and uses
Appearance: heartwood is a light brown color. Sapwood is a pale yellow to nearly white, and it is not always demarcated from heartwood. Wood grain is usually straight to slightly irregular.
Durability (fungi): non-durable wood (class 5)
Durability (insects): Cerambycidae ssp. = susceptible; Anobiidae ssp. = susceptible; Lyctidae ssp. = durable; Termites spp. = susceptible
Hardness (Brinell): very low (~10 N/mm²)
Average dry weight: very low (~410 kg/m³)
Volumetric shrinkage: low
Mechanical properties: low resistance to axial compression (~30 N/mm²); low resistance to bending (~55 N/mm²); low elastic modulus (~7800 N/mm²)
Workability: easy to work. Machines, glues and finishes well. When planing, sharp cutters are necessary.
Common uses: poplar timber has a low density and it's noty good at withstanding sudden shoks. It's widely used as a joinery timber for wood packaging, wood wool, plywood, chipboard, matches, sometimes furniture. It's used in the paper industry. Poplar timber products must be thermally treated to be used outside. Poplar wood is not a good fuel due to its low density.
This site uses cookies. By continuing to browse the site, you are agreeing to our use of cookies. privacy policyOK